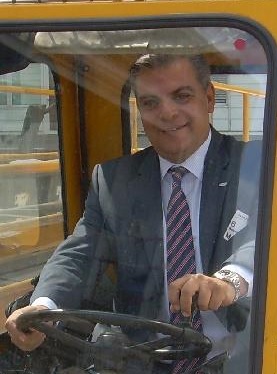 Welcome to my Web pages!
In these web pages you will find my contact details, information on my academic and professional endeavors and some useful Web links. My interests include project and construction management, construction equipment, operations analysis, cost estimating and related IT systems. I am also interested in the required professional competencies and organizational maturity models. But what is the scope of all the above? To enhance productivity through better management and innovation which, in turn, will allow for the realization of better and cheaper projects for the benefit of the project stakeholders and the society in general. It may be interesting! Stay tuned ...
A wise moto? "Do as much as you can. Do not be afraid of doing, of participating, of leading. But if in error, pray that you will have the time, the power and the wisdom to make up..."